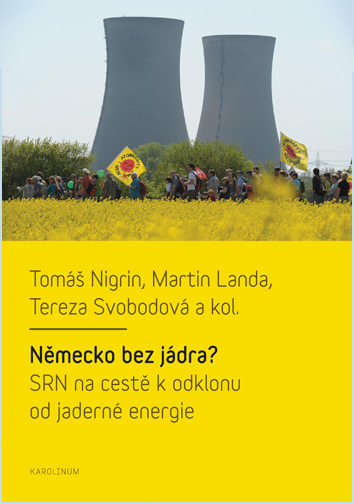 Německo bez jádra? SRN na cestě k odklonu od jaderné energie
Nigrin, Tomáš – Landa, Martin – Svobodová, Tereza a kol.
subjects: economics and finance, science – environment

paperback, 156 pp., 1. edition
published: january 2016
ISBN: 978-80-246-3186-8
recommended price: 200 czk
summary
Germany, one of world's largest economies and the most-populous EU-country, decided to phase-out nuclear energy and started focusing on other energy sources, in German case it is the renewable energy in particular. The phase-out is based on a consensus within the society and the politics; nevertheless the outcome was influenced and accelerated due to the major Fukushima accident in 2011. The hastened phase-out, which followed, uncovered a number of new problems and challenges: not only to the German energy industry, but to the neighbouring countries as well. Based on research of various literature and primary sources, the unprecedented German decision is presented in wider political, social, economic and environmental context. The book includes analyses of the developments of German policies on nuclear power, studies of the phase-out regulations as well as it explains a range of related issues, including possible consequences for both Germany and Czech Republic.