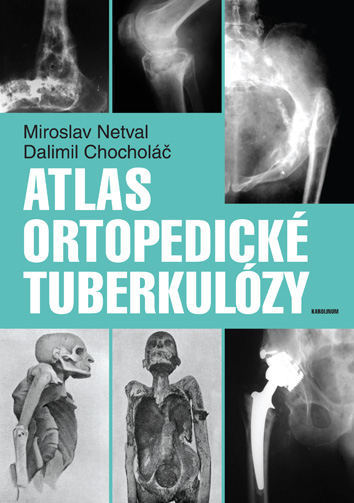 Atlas ortopedické tuberkulózy
[Orthopaedic Tuberculosis Atlas ]
Netval, Miroslav – Chocholáč, Dalimil
subjects: medicine

paperback, 94 pp., 1. edition
published: september 2014
ISBN: 978-80-246-2401-3
recommended price: 125 czk
summary
In the Orthopaedic Tuberculosis Atlas, the authors of the monograph, M. Netval and D. Chocholáč, have attempted to offer a complex view of orthopaedic tuberculosis from its historical roots through the present day. They compiled over 200 images which demonstrate the current state of orthopaedic tuberculosis as well as the development of therapy from its roots to the current day. The book is intended primarily for a broad medical readership, particularly orthopaedists, surgeons, rheumatologists, neurologists and pulmonologists. The book is not intended solely for clinical medicine as it contains a historical overview documented by rich historical and contemporary pictorial documentation.
As previous publications have already addressed this issue thoroughly and in depth, this publication deliberately contains only a minimum amount of text focusing primarily on images and their description.
A monograph of this nature has not been published in the Czech Republic and in Europe for more than fifty years.