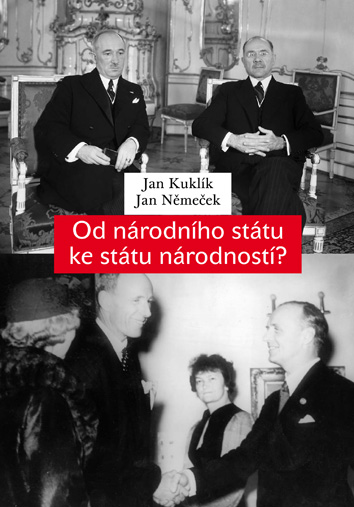 Od národního státu ke státu národností?
Národnostní statut a snahy o řešení menšinové otázky v Československu v roce 1938
[From the National State to the State of Nationalities? The Ethnic Statute and Efforts to Solve the Minority Issue in Czechoslovakia in 1938]
subjects: history – 20th century, law – legal history

paperback, 452 pp., 1. edition
published: october 2013
ISBN: 978-80-246-2377-1
recommended price: 400 czk
summary
This book analyzes the proposed ethnic statute in Czechoslovakia in 1938, which attempted to solve the complicated situation, in which the Czechoslovak state found itself in 1938. The ethnic statute was to be an important reform of the minority policy and was to concern not only the German ethnic minority, but also all other minorities and their legal status. It concerned not only language rights but also the questions of education, state administration, social security and the protection of minorities. The main purpose of this legal regulation was to ease international pressure on Czechoslovakia in connection with Hitler's politics after the annexation of Austria, which openly took advantage of the Sudeten Germans' demands as part of efforts to push through territorial and political demands, leading to the Munich agreement and later to the Second World War. The book analyzes both the preparation of the statutes, the domestic political discussions and negotiations with the SdP, and, in particular, the level of international politics, which predetermined the failure of this ambitious project aiming to solve the minority questions. For the first time, the book also contains the complete text of the ethnic statute, making it available to all those interested in modern Czechoslovak history.