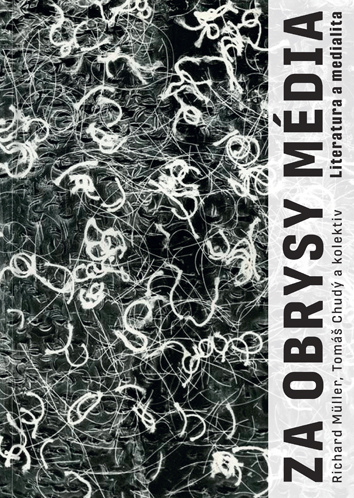 Za obrysy média
Literatura a medialita
[Beyond the Horizons of the Medium. Literature and Mediality.]
Müller, Richard – Chudý, Tomáš a kol.
subjects: literary criticism
coedition with: Ústav pro českou literaturu AV ČR, v.v.i.
paperback, 666 pp., 1. edition
published: september 2020
ISBN: 978-80-246-4688-6
recommended price: 380 czk
summary
Similarly to other arts, literature is undoubtedly one of the "old" or "traditional" media. Nevertheless, the realization that literature is a medium and its research was for centuries hampered by the absence and latent status of the term "media." Beyond the Horizons of the Medium, compiled by nine scholars, presents the genealogy of the "medium," a story of the media self-awareness of literature and literary science, which goes hand in hand with its seemingly outdated nature vis-à-vis the intransigent technological evolution. This story, however, also includes the development of literature as communication of its kind, perfecting certain media competencies as well as its relation to more general media phenomena – mediating in what seems to be right here and now as well as with the relentless presence of what is created artificially. The interest that motivates a large part of this book is to develop the starting point for placing literary and media sciences on a common base.
Related events