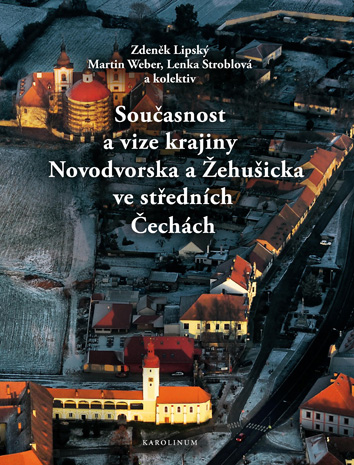 Současnost a vize krajiny Novodvorska a Žehušicka
[The Current Situation and Visions for the Landscape in the Nové Dvory and Žehušice Regions]
Lipský, Zdeněk – Weber, Martin – Stroblová, Lenka a kol.
subjects: science – environment

hardcover, 408 pp., 1. edition
published: may 2013
ISBN: 978-80-246-2075-6
recommended price: 375 czk
summary
This monograph follows the book Landscape Development in Nové Dvory and Žehušice Regions published in 2011. It analyses the natural conditions and current method of landscape use in the Nové Dvory and Žehušice regions, including current problems caused by it. It carries out a thorough SWOT analysis of the current state of the areas and presents variants of the future development of the landscape and its target characteristics. The text is complemented by a number of maps, charts, tables and photographs.