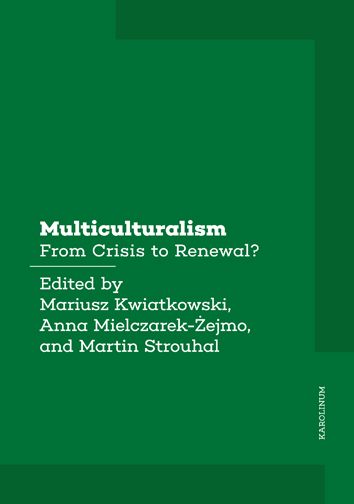 Multiculturalism
From Crisis to Renewal?
Kwiatkowski, Mariusz – Mielczarek-Żejmo, Anna – Strouhal, Martin (eds.)
subjects: education, sociology

paperback, 202 pp., 1. edition
published: november 2020
ISBN: 978-80-246-4683-1
recommended price: 340 czk
summary
The aim of the publication is to describe and interprete the present state of multiculturalism theories and the ways they apply to politics and education. The book presents a variety of axiological positions, scientific disciplines, theoretical concepts and methodological approaches of different disciplines, namely of philosophy, pedagogy, psychology and sociology.
The first part of the book includes critical evaluation of the ways of defining the key notion of multiculturalism, chracteristics of theoretical approaches to the research and study of multiculturalism as well as various concepts of implemetation of the idea of multiculturalism in societies.
In the second part of the book, the role of education in overcoming the crisis of multiculturalism is in the centre of attention. Although migration is not a new phenomenon, its scale in the present-day world requires new models of behavior and response, creating and maintaining relationships, meeting the needs and problem solving. This part also shows the educational system as one of the key sources of consensus and co-operation.