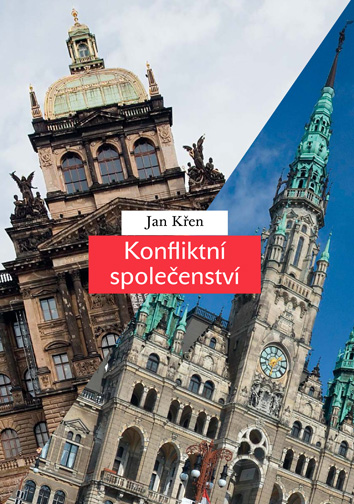 Konfliktní společenství
Češi a Němci 1780-1918
[The Troubled Community. Czechs and Germans 1780-1918]
subjects: history

paperback, 422 pp., 1. edition
published: october 2013
ISBN: 978-80-246-2177-7
recommended price: 355 czk
summary
This book represents the first Czech comprehensive history of the Czech-German relationship from the end of the 18th century through 1918. Unlike common conceptions focusing merely on events in the Czech Lands, this book expands its scope to Austrian and German Empire's influences. As is revealed by the title of the book, frequently quoted in Czech and foreign literature, it is not limited to the mutual animosity and conflicts, but it captures the coexistence of both, surprisingly close and in fact even related, communities.
This book, praised by many reviewers for its objectivity, has become one of the most successful works in Czech historiography. As its author was one of the historians who ere not allowed to work in his profession during the "normalization" period, it was first published as a dissident samizdat, followed by its publication in the well-known exile publishing house run by Mr and Mrs Škvorecký in Toronto, and after November 1989, in Academia publishing house. In Germany, it was published twice by R. Oldenbourg Verlag, a leading publishing house, in Munich.
The presented edition, contains a new chapter, added by the author, who was one of the first signatories of Charter 77 and a labourer in a hydrological company, recalling the difficult circumstances surrounding the writing and publishing of the book, including the background of the workers' environment as well as the life in the dissent, particularly reflecting the extensive discussion, which took place in Czechoslovakia in the 1980s, about the resettlement of Germans.