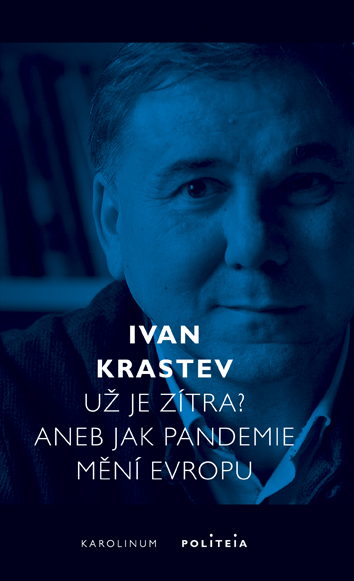 Už je zítra?
Aneb jak pandemie mění Evropu
[Is It Tomorrow Yet?]
subjects: political science and international relations
series: Politeia

paperback, 58 pp., 1. edition
translation: Nagy, Ladislav
published: june 2020
ISBN: 978-80-246-4647-3
recommended price: 150 czk
summary
What will the world look like after the Covid-19 pandemic? Haven't we already been living in it for some time? Did the pandemic possibly only accentuate long-term trends? How should nation states and the European Union prepare for an economic crisis during a time of de-globalization?
At the peak of the Covid crisis, Ivan Krastev's article on the effect of the pandemic on future societal changes was met with great interest around the world. Is It Tomorrow Yet? is an essay that follows up on the article and examines political and cultural consequences of Covid-19 as a laboratory social experiment. His brilliant and provocative analysis includes social impacts of the quarantine dystopia, the return of government interventions, shutting borders of nation states, the role of experts and crisis management in democratic and authoritarian states (big data government), ethical questions of medical and economic measures, and inter-generational and international solidarity. He combines political analyses and data from research of historical pandemics with examples of literary renditions and philosophical treatises, and demonstrates the paradoxes of the transformed world whose inhabitants share the same pandemic experience.

newest releases in the series