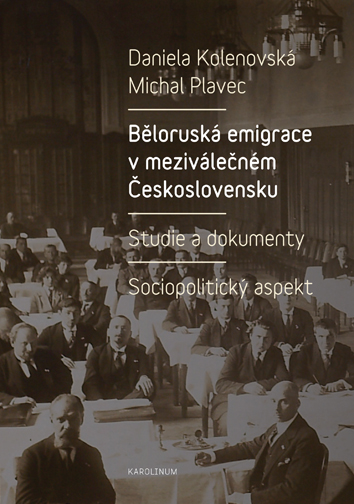 Běloruská emigrace v meziválečném Československu. Studie a dokumenty.
[Belarussian emigration in interwar Czechoslovakia. Studies and documents.]
Kolenovská, Daniela – Plavec, Michal
subjects: history – 20th century

paperback, 288 pp., 1. edition
published: october 2017
ISBN: 978-80-246-3781-5
recommended price: 330 czk
summary
This book addresses the complicated past of the current Belarussian minority in Czech territory. It examines the activities of Belarussian emigrés in interwar Czechoslovakia, reveals the causes and consequences of the failure of the Belarussian national agenda in the Czechoslovak environment. It also presents the results of the demanding archive research through the publication of the most important documents discovered.