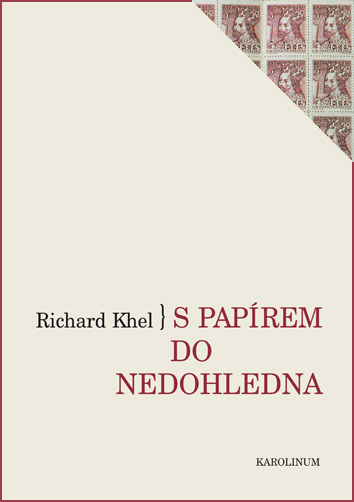 S papírem do nedohledna
[Paper – from here to infinity.]
subjects: history, media and communications

paperback, 434 pp., 1. edition
published: june 2017
ISBN: 978-80-246-2017-6
recommended price: 390 czk
summary
This publication loosely follows up on the books "The Legacy of Paper, Omnipresent and Pervasive Paper and Written and Printed on Paper". Consisting of more than 150 of papers, cultural and historical essays and short texts, the book presents, in unusual context and using specific examples, facts on various forms of the broad social use of paper, its aesthetic and practical use, the manners of its daily and extraordinary use by people in different periods, for different activities, in different environments and everyday situations. It also demonstrates the importance of writing and print, by means of which thoughts are preserved on paper, and which allows the passing on of texts and images from one generation to the next.
The texts also pay attention to the relation of cultural figures to paper and print in written and printed communication, in letter writing, drafts and final versions of works, their participation in typography and their work with books, newspapers, magazines, covers and so on.
The book presents theoretical views, practice as well as purely personal statements by Czech and foreign poets, writers, music composers, artists, doctors, publishers, printers, bibliophiles, personal and public libraries. Its intended readership includes students, teachers and all those interested in new views of current issues of cultural history, those who seek to enliven the instruction of humanities as well as other research and business activities in the spheres of literature, music, arts, printing, paper-production and publishing.