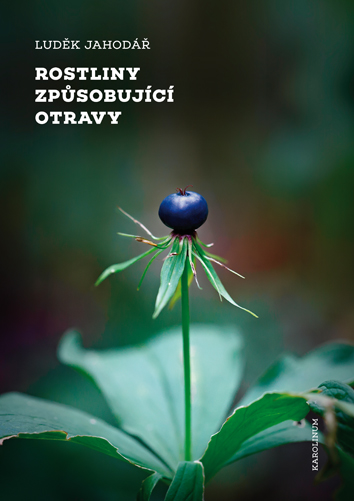 Rostliny způsobující otravy
[Poisonous plants]
subjects: science

e-book, 1. edition
published: december 2018
ISBN: 978-80-246-4190-4
e-book formats PDF
recommended price: 270 czk
summary
The book provides comprehensive information on poisonous and potentially poisonous plants of Central European flora, their specific identifying marks, the substances responsible for toxicity, signs of poisoning and the available methods for providing aid to afflicted persons.
Plant poisoning represents a small but stable proportion of the total number of intoxications requiring hospitalization. The introductory chapters provide several specific examples explaining the reasons for the toxicity of some plants, methods of determining the cause of poisoning and the general principles of treatment. In the next section of the book, color photographs of nearly 300 species of plants which can potentially harm humans under specific conditions are presented. This includes native Central European species or plants that have been long naturalized, but also species introduced recently or imported as decorative interior plants.
The publication is intended for the broad medical community, primarily for general practitioners and pharmacists, but also for teachers and parents. They can all help to identify a poisonous plant, give first aid, and provide information on the plants to healthcare professionals. This book offers students in medicine, pharmacy, biology, botany, agriculture and forestry a fresh look at their field.