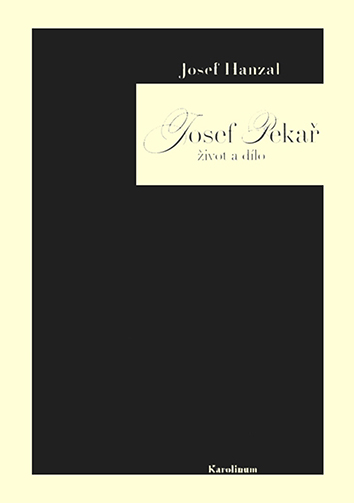 Josef Pekař. Život a dílo.
subjects: biographies and memoirs

paperback, 267 pp., 1. edition
published: april 2002
ISBN: 80-246-0275-X
recommended price: 285 czk
summary
[Josef Pekař. His Life and Work]
This book by Josef Hanzal describes the life and work of an eminent Czech historian. The author follows Josef Pekař during his studies and professional career, gives an account of his political views as well as his close or controversial relationships towards other personalities of Czech society at the beginning of the 20th century. Together with the fate of Pekař, the reader is introduced into the world of Czech historiography and politics of the end of the 19th century and the beginning of the 20th century.