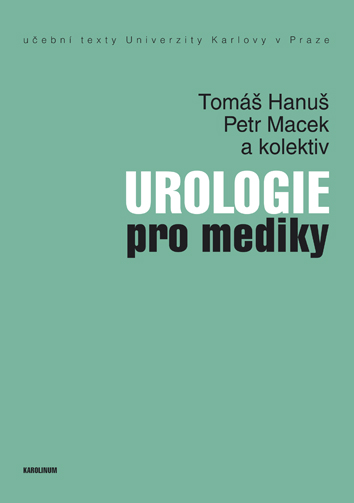 Urologie pro mediky
[Urology for medical students]
subjects: medicine

e-book, 1. edition
published: january 2016
ISBN: 978-80-246-3032-8
e-book formats PDF
recommended price: 250 czk
summary
The Urology for Medical Students textbook is intended primarily for students of general medicine at the faculty of medicine. Considering the high number of urologic diseases in the Czech population and a frequent need for interdisciplinary cooperation in their diagnostics and treatments, it may be utilized as a useful overview of basic information in urology and pediatric urology by residents in "sub-specialty" training in surgery, gynecology, general medicine, nephrology, oncology and many other specialties.
The publication is divided into 24 chapters with a unified structure: epidemiology, diagnosis and therapy of individual nosological units. It includes pediatric urology, focusing in particular on congenital defects of the urogenital tract. Specials chapters focus on traumas, inflammations, urolithiasis, urinary incontinence and benign prostatic hyperplasia. The text also addresses malignant tumor diseases of adrenal glands, kidneys, urinary bladder, prostate, testicles and penis, as well as andrology and surgical procedures, including endoscopy, laparoscopy and extracorporeal lithotripsy.
As the rich black-and-white pictorial documentation could not be sufficiently detailed in all chapters, we hope that the students will appreciate all the more the color appendix with instructive findings for some urological diseases.