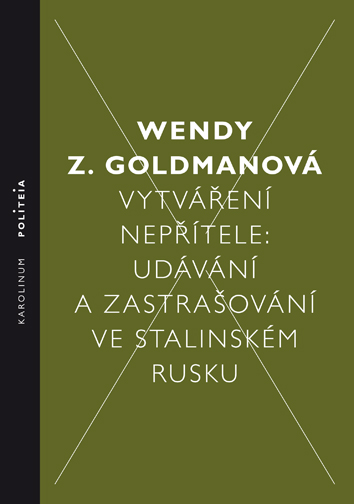 Vytváření nepřítele
Udávání a zastrašování ve stalinském Rusku
[Inventing the Enemy]
subjects: history – 20th century, political science and international relations
series: Politeia

paperback, 294 pp., 1. edition
translation: Spurná, Jana - Spurný, Matěj
published: march 2015
ISBN: 978-80-246-2630-7
recommended price: 350 czk
summary
This book explores personal relationships and models of behavior in 1937 and 1938, during the period of the Terror in the Soviet Union. Using the stories of different people employed by three large factories in Moscow, the scholar demonstrates how mass operations (arrests of certain groups of the population) and Communist Party leaders' appeals to unmask the "hidden enemy" set in motion the dynamic of terror, whose destructive power eventually affected everyone.
People flooded the police with accusations and engaged in hunting masked diversionists, thus transforming work places into minefields into which anyone could step, irrespective of evidence or party loyalty. Accusations based on social ties augmented the number of affected people by family members, coworkers and friends.
Although the scholar does not question the responsibility of political elites, with Stalin at their head, she also demonstrates that "ordinary people" were not merely victims of the terror. Rivalry and jealousy between individuals, personal conflicts as well as defensive strategies, such as preventive accusations, spurred the vicious circle of terror and for some time made it impossible to find a way out. Using people's stories, Goldman presents convincing arguments against the totalitarian conception, which is still rather popular in the Czech environment and which divides the society of the Stalinist (or generally communist) dictatorship into active people in control and passive ones being controlled.
newest releases in the series