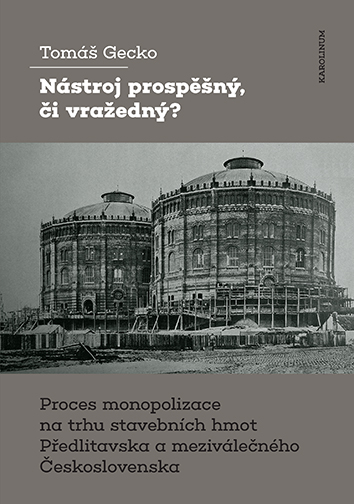 Nástroj prospěšný, či vražedný?
Proces monopolizace na trhu stavebních hmot Předlitavska a meziválečného Československa
[A tool for benefit or murder?]
subjects: history

paperback, 438 pp., 1. edition
published: february 2021
ISBN: 978-80-246-4594-0
recommended price: 470 czk
summary
Prevalent economic theory and legislative practices view the process of market monopolization completely negatively as a phenomenon which lowers market performance. Even in the first half of the 20th century, however, increases in the effectiveness of market competition, stimulation technological innovation and mitigating the negative effects of economic crises were all attributed to monopolies. This process of monopolization and concentration of production reached a particularly high intensity in the construction materials market. Tomáš Gecko's book discusses what specific consequences monopolistic organizations (i.e., cartels, syndicates, etc.) had on the efficiency of the economy, socio-economic ties to the market as well as to the state economic policy in Cisleithania and inter-war Czechoslovakia.