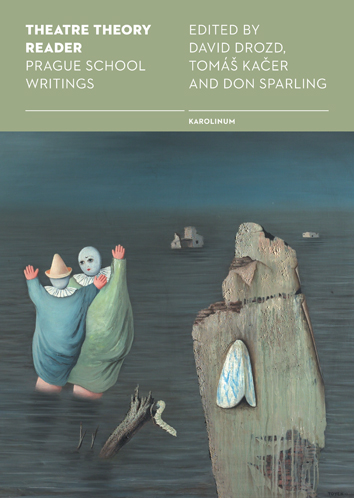 Theatre Theory Reader
Prague School Writings
subjects: theater, literary criticism

paperback, 654 pp., 1. edition
published: march 2017
ISBN: 978-80-246-3578-1
recommended price: 490 czk
summary
This publication opens with an Introduction and a short commentary on editorial issues entitled Editors' Choices and Guidelines. The main text is divided into two sections. The first major part, which includes the reader itself, represents the first comprehensive and critical anthology of texts reflecting on the development of Prague School's theatre theory from its beginnings associated with the aesthetics of Otakar Zich. The majority of the thirty-eight texts presented in this section are from the 1930s and early 1940s, the period when the Prague Linguistic Circle was most active, functioning as a theoretical laboratory as well as a focal point for scholars, artists and intellectuals. A number of the essays presented here date from the postwar period but retain their original pre-war momentum. The second section, an afterword entitled "Prague School's Theatre Theory and Its Contexts," was written by Pavel Drábek and his collaborators. It describes the background of the emergence of the Prague School, aiming to facilitate a better and deeper understanding of these texts.
By its very nature, this book is not meant to be read as though it were a novel, from the first word to the last in the given order. Instead, the reader is invited to explore those parts that are relevant for him or her. Just as the Prague School theorists viewed theory as a toolbox of approaches to theatre analysis, the presented anthology should be considered to be a toolbox of possibilities. To facilitate this, the eight sections of the anthology cover the most common areas of performance analysis.

The anthology is organized thematically and structurally rather than chronologically, focusing on issues and themes in the study of the theatre as an art form and as artistic practice.