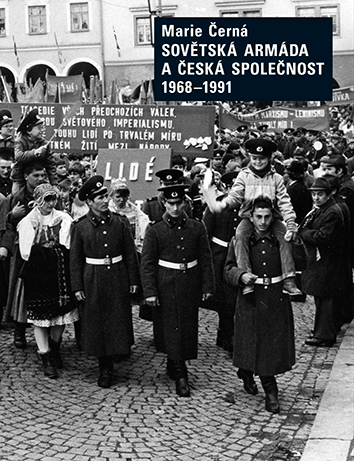 Sovětská armáda a česká společnost 1968–1991
[Soviet army and Czechoslovak society 1968-1991]
subjects: history – 20th century
coedition with: Ústav pro soudobé dějiny AV ČR, v.v.i.
paperback, 372 pp., 1. edition
published: december 2021
ISBN: 978-80-246-5046-3
recommended price: 380 czk
summary
This book addresses different aspects of the over twenty years of the presence of the Soviet army in Czechoslovakia between 1968-1991. It explores the circumstances of its settling in the country, immediately related to the invasion of the Warsaw Pact armies in August 1968, its active interference in the political developments in the early stage of the "normalization" era as well as the universal support provided by the normalization era regime. It examines the darker side of this support, when the constant favoring of Soviet interests, often to the detriment of the local population and the environment, went hand-in-hand with the resignation of the Czechoslovak state to lawfulness and the execution of effective administration on its own territory. It describes the often problematic coexistence of the Soviet garrisons and local inhabitants, who did not have sufficient protection at the central level. In this context, it points out the contradictory logic which framed the mutual coexistence: the official policy of friendship on the one hand and the counter-intelligence protection of Soviet military premises on the other. The scholar records the traces that the presence of the Soviet army left in the collective memory and examines the circumstances of its departure from the country in 1990 and 1991, which began immediately after the change of the political regime. She presents the long-term presence of the Soviet army as a fundamentally political and politicized matter, which was first the subject of power controversies, and later of propaganda and intentional manipulation. The work is based on extensive local and national primary sources.