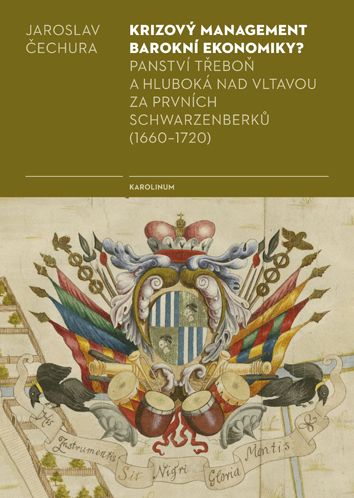 Krizový management barokní ekonomiky?
Panství Třeboň a Hluboká nad Vltavou za prvních Schwarzenberků (1660–1720)
[Crisis Management of the Baroque Economy]
subjects: history – early modern, economics and finance

paperback, 334 pp., 1. edition
published: february 2020
ISBN: 978-80-246-4503-2
recommended price: 390 czk
summary
This book focuses on two large demesnes in South Bohemia, Třeboň a Hluboká (known today as Hluboká nad Vltavou) during the process of transformations that occurred following the Thirty Years' War. Both demesnes were acquired by Jan Adolf of Schwarzenberk shortly after 1660. Jaroslav Čechura revises the stereotypical explanations, which attribute many negative characteristics to this period. It shows the relationship of the nobility towards their subjects at the time of poor crop yields as well as their search for new options of the expansion of economy (including unexpected activities, such as breeding tortoises). The scholar pays attention to three main aspects of the expected changes: manorial farms, corvée and manorial labor with teams. Particularly corvée is demythicized in this text. The strictness of the manorial lords which was repeatedly declared had its limits. An aristocrat was not only a lord, but also a "father" to his serfs who were under his protection and who received his help when needed.