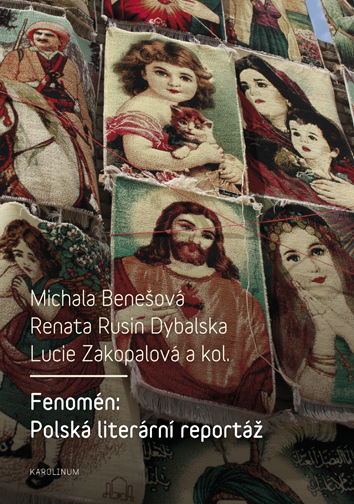 Fenomén: Polská literární reportáž
[Phenomenon: Polish Literary Reportage]
Benešová, Michala – Rusin Dybalska, Renata – Zakopalová, Lucie a kol.
subjects: literary criticism, media and communications

paperback, 204 pp., 1. edition
published: may 2016
ISBN: 978-80-246-3282-7
recommended price: 260 czk
summary
This collective monograph represents the first publication in the Czech Republic on the phenomenon of Polish reportage, especially literary reportage. This genre has a long tradition in Polish literature (Ryszard Kapuściński, Hanna Krall) and today is one of the most popular genres in Poland. It is also gaining in popularity in the Czech Republic thanks to new translations into Czech (Mariusz Szczygieł, Paweł Smoleński, Wojciech Tochman, Lidia Ostałowska, etc.). Phenomenon: Polish Literary Reportage is devoted to the genre from both a theoretical perspective (definition of the genre, its status among other genres, both fiction and journalistic, as well as the specific characteristics of literary reportage) and historical (reportage in the history of Polish literature, the historical changes of the genre). It also offers an overview of current Polish works in the reportage genre. It is supplemented by interviews with Polish reporters and representatives of the publishers who are involved in the genre in Poland.