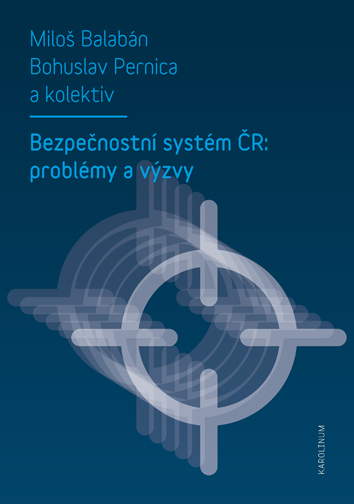 Bezpečnostní systém ČR: problémy a výzvy
[Security systems in the Czech Republic: issues and challenges]
Balabán, Miloš – Pernica, Bohuslav a kol.
subjects: political science and international relations, crisis management and safety

e-book, 1. edition
published: november 2015
ISBN: 978-80-246-3187-5
e-book formats PDF
recommended price: 250 czk
summary
Security System in the Czech Republic: Issues and Challenges focuses on the key external elements affecting the security of the Czech Republic and its security system as well as on the gradual creation of the security system and the political, economic, social, legislative and demographic aspects of its functioning. The publication is the work of a team of experienced experts from the Czech security community.