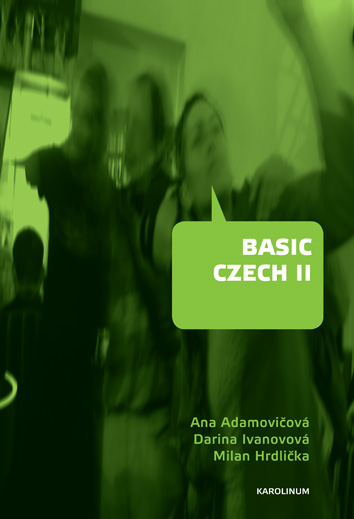 Basic Czech II
Adamovičová, Ana – Ivanovová, Darina – Hrdlička, Milan
subjects: language textbooks, language textbooks – Czech
series: Basic Czech

paperback, 270 pp., 3. edition
published: august 2014
ISBN: 978-80-246-2514-0
recommended price: 295 czk
summary
Basic Czech II, a modern textbook of Czech as a foreign language with English explanations, continues the concept of Basic Czech I. The elements of Czech grammar are gradually explained in close connection with a systematic acquisition of vocabulary and conversational phrases related to everyday situations. To facilitate the acquisition of the covered course material, the book contains clearly arranged grammar charts with Czech declension types, verbal phrases and prepositions as well as the key to the exercises, which makes the book suitable for use both in the classroom and self-study. The audio (Basic Czech I & Basic Czech II) and supplementary materials on both grammar and conversation are available at this website.
Basic Czech II corresponds to the A2–B1 levels of the Common European Framework for Languages.

Archive with audio tracks.
newest releases in the series