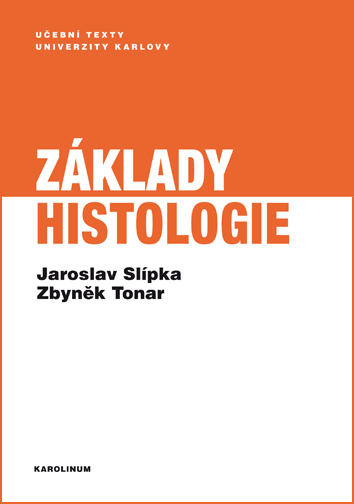 Základy histologie
[Fundamentals of Histology]
Slípka, Jaroslav – Tonar, Zbyněk
subjects: medicine

e-book, 2. edition
published: september 2018
ISBN: 978-80-246-3983-3
e-book formats PDF
recommended price: 110 czk
summary
During the 20th century and continuing into the 21st, a long line of textbooks have been published, which gradually approach histology as a science which is dynamic, morpho-functional, and which is extended by the results of electron and confocal microscopy – a science, which is a basic prerequisite for understanding pathological processes.
The presented manual is a very brief summary of material, which this textbook cannot possibly replace, but rather should aid students in the first year of general and dental medicine at medical faculties to review materials presented during lectures and in practical exercises. It also aims to be the basis for the study of microscopic anatomy.
The "Fundamentals of Histology" originated as a modified and supplemented translation of the author's older book, "Outlines of Histology", which has been published multiple times for use by foreign students.