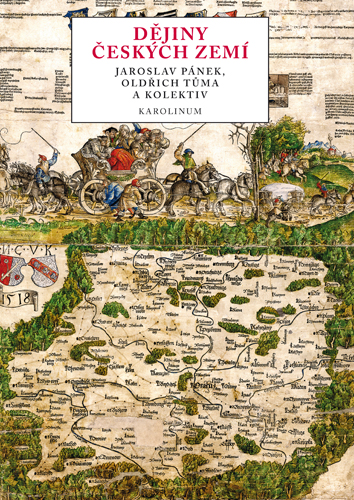 Dějiny českých zemí
[A History of the Czech Lands]
Pánek, Jaroslav – Tůma, Oldřich a kol.
subjects: history

paperback, 676 pp., 2. edition
published: september 2018
ISBN: 978-80-246-3994-9
recommended price: 490 czk
summary
A History of the Czech Lands is the first systematic examination of Czech history from its prehistoric origins to the establishment of the Czech Republic and its admission to the European Union in 2004 available in the English language. It traces the development of the Czech state and nation, including the important roles played by minorities living within Czech territory, especially Germans, Jews, Poles and Slovaks. This work focuses on the transformations of the state (including the territories that belonged to it only briefly) and the society inhabiting it, as well as culture, religion, demographic development and the thousand-year-long transformation of its landscape. The book was compiled by a group of experts from the Institute of History and from the Institute of Contemporary History, Academy of Sciences of the Czech Republic, led by two prominent Czech historians, Jaroslav Pánek and Oldřich Tůma.
This book is intended for students of history as well as broad readership interested in the historical foundations of our present time.
Book contains many visual components (133 illustrations and photographs) and 16 maps of the territorial development of the Czech Lands. It is concluded with a chapter examining Czech history between 1993 and 2004.