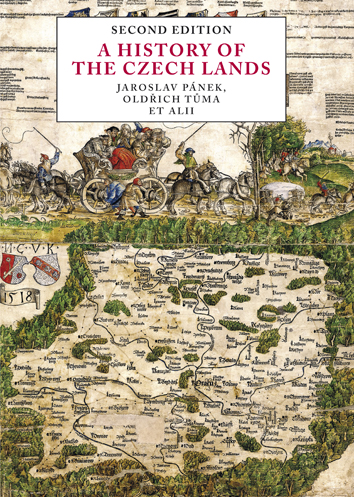 A History of the Czech Lands
Pánek, Jaroslav – Tůma, Oldřich et al.
subjects: history

paperback, 730 pp., 2. edition
published: november 2018
ISBN: 978-80-246-2227-9
recommended price: 960 czk
summary
A History of the Czech Lands is the first in English systematic examination of Czech history from its prehistoric origins to the establishment of the Czech Republic and its admission to the European Union. Although the Czech Republic is a young country, this land boasts a rich and ancient history. In this book, Jaroslav Pánek and Oldřich Tůma – along with leading scholars from the Czech Academy of Sciences and Charles University – trace the development of the Czech state and nation, including the important roles played by minorities living within Czech territory, especially Germans, Jews, Poles and Slovaks. This work focuses on the state's transformations – geographically (examining even the territories that briefly belonged to it) but also in terms of culture, religion, demographics and ecology.

The second, enlarged edition is enriched by impressive visual documentation (133 illustrations and photos) and 16 maps of the territorial development of the Czech lands. A new final chapter examines Czech history from 1993–2004.

A History of the Czech Lands is essential for scholars of Slavic, Central, and East European studies, valuable for everyone interested in the cultural history of Central Europe and a mustread for those who trace their ancestry to this area.