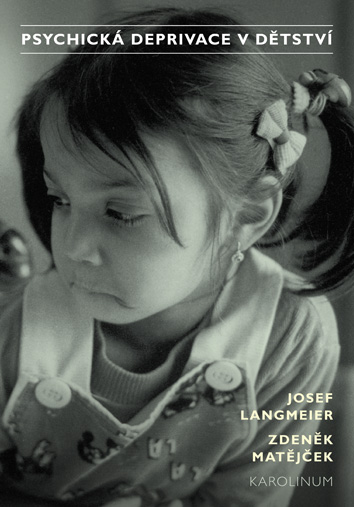 Psychická deprivace v dětství
[Psychological Deprivation in Childhood]
Langmeier, Josef – Matějček, Zdeněk
subjects: psychology, social work

e-book, 1. edition
published: january 2015
ISBN: 978-80-246-2866-0
e-book formats PDF
recommended price: 220 czk
summary
The publication "Deprivation in Childhood" by J. Langmeier and Z. Matějček met with considerable response after its first publication in 1963. This ground-breaking work, in which the authors cite the works of Western experts and the results from their own experience with children at risk, describes the concept of psychological deprivation of children in institutional care and adverse family circumstances. This methodologically sound work does not stop at a technical evaluation of the problem, but places the interests of the child and humanistic approach into the forefront.
Both authors have contributed significantly in the Czech Republic towards making the care of abandoned children consist of an appropriate mix of institutional care and supported family care or foster families. They also influenced the establishment of the first SOS Children's Villages.
Psychological deprivation in childhood is still a recommended basic reference for students of psychology, pedagogy and sociology, it will be appreciated, however, by anyone who deals with the issue of children at risk. This fourth edition of the work has a preface by Professor Vágnerová and an updated selection of literature on the topic.