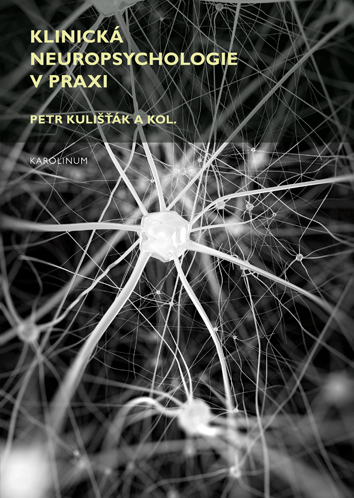 Klinická neuropsychologie v praxi
[Clinical neuropsychology in practice]
subjects: medicine, medicine – neuropsychology

e-book, 1. edition
published: june 2017
ISBN: 978-80-246-3085-4
e-book formats PDF
recommended price: 390 czk
summary
This book, providing basic and most up-to-date information in clinical neuropsychology and clinical psychology, was written by neuropsychologists, clinical psychologists and neuroscientists as well as their colleagues from experimental and research institutes related to neurosciences.
It consists of three sections. The first section presents texts on neuroanatomy, brain imaging methods, basic cognitive functions and diagnostics of disorders in these areas as well as a text on research methodology used and statistical processing of neuropsychological data.
The second, more specialized section covers neuropsychological diagnostics in neurological and psychiatric diseases and texts on the rehabilitation of cognitive functions of those suffering from these diseases. It also presents some neuropsychological approaches. The third section addresses other areas of applied neuropsychology, including childhood, military neuropsychology and terrorism, forensic neuropsychology, as well as experimental and neuroscientific texts.
Clinical Neuropsychology in Practice is the most extensive work on applied clinical (neuro)psychology and diagnostics in this field in the Czech Republic. It can be recommended to all neuropsychologists, clinical psychologists, doctors (neurologists, psychiatrists, rehabilitation doctors, geriatricians and others) as well as experts in other disciplines, including special education teachers, counselling psychologists, physiotherapists and ergotherapists.