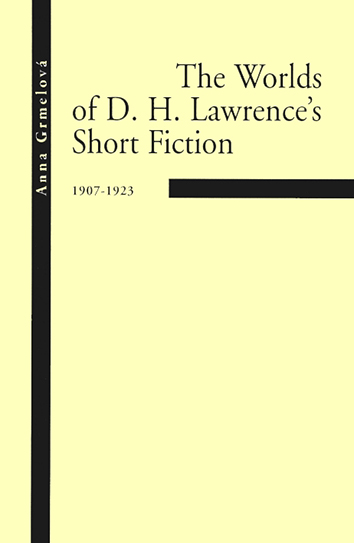 The Worlds of D. H. Lawrences Short Fiction (1907 - 1923)
subjects: literary criticism

paperback, 230 pp., 1. edition
published: july 2001
ISBN: 80-246-0183-4
recommended price: 170 czk
summary
Anna Grmelová: The Worlds of D. H. Lawrence?s Short Fiction
Prague, the Karolinum Press 2001, paperback, English, 230 pp., 1st edition
Grmelová?s book provides a much needed point of entry to the complex field of D. H. Lawrence?s tales. The author offers an engaging introduction to this crucial figure in English Literature, paying particular attention to the metamorphoses of Lawrence?s philosophical views in recurring themes and structures of individual stories. The book also includes a detailed survey of the reception of D. H. Lawrence in Czechoslovakia and the Czech Republic. The publication is written and published in English.