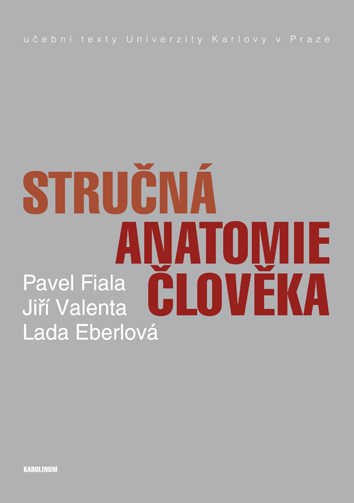 Stručná anatomie člověka
[An outline of human anatomy]
Fiala, Pavel – Valenta, Jiří – Eberlová, Lada
subjects: medicine, medicine – anatomy

paperback, 244 pp., 1. edition
published: december 2015
ISBN: 978-80-246-2693-2
recommended price: 290 czk
summary
An Outline of Human Anatomy aims to offer a basic orientation in and an introduction to the study of this demanding and extensive discipline for bachelor degree medical students. It can also serve as a practical guide in everyday medical practice.
The text is accompanied by 120 original schematic images which depict the most important anatomical structures and the relations between them. Charts designed to provide an overview and present further details also facilitate expansion of knowledge and can be used for review. The systematic chapters on human anatomy include brief notes on physiology and clinical medicine.
The book was primarily written for bachelor degree medical students, however, it may also be used by general medical students as an introduction into the study of anatomy.